In this Dr. Dish Drill of the Week, Coach Tony Miller introduces the "W Shooting Drill", a great catch-and-shoot drill to fine tune your turns, footwork, and overall shot mechanics.
---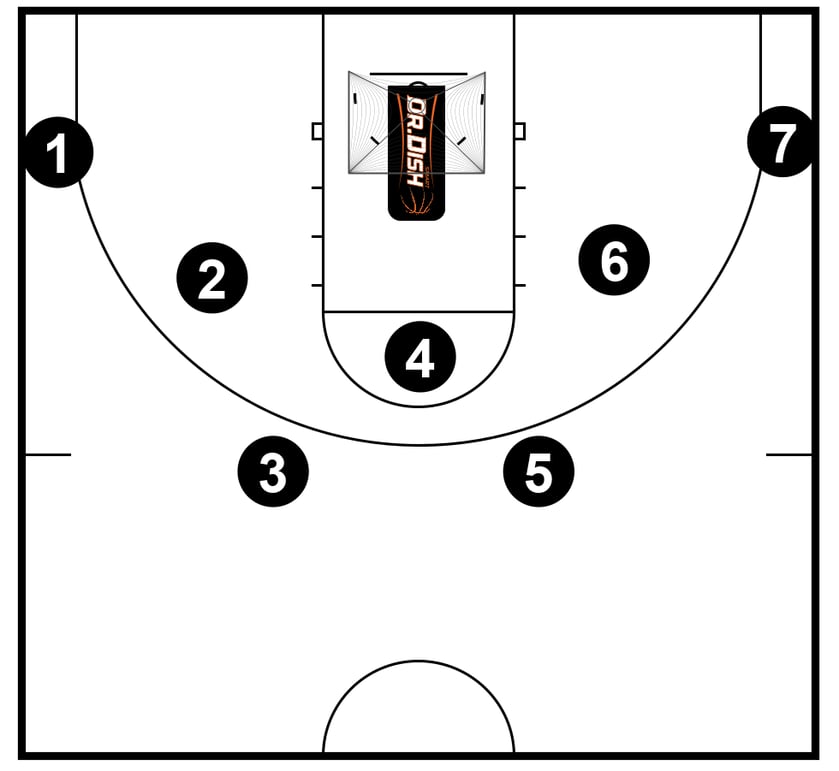 w shooting drill
Player 1 starts in the corner for a catch and shoot 3.
Next, the player moves to a midrange jump shot, emphasizing footwork into the catch and shot.
Then, back to the 3 point line just left of the top of the key, and so forth.
Counting makes among teammates is a great way to increase competitiveness and ensure you're getting the most out of this drill. You can also adjust the drill by moving the spots around to places on the floor where your team generates the most shot attempts.