Texas looks a little different this year. No, this is not a COVID-season joke or a comment about Shaka Smart's newfound hair; the Longhorns look different on the floor. And by that, I mean they look different in a good way–a 10-2 start (4-1 in the Big 12) kind of way after last night's close loss to Texas Tech.
So how did this happen? Because the roster from last year–when a horde of couch-cushion pundits were calling for Shaka's head–is largely the same. What kind of magic has been stirred up in Austin?
The numbers will tell you that there's nothing mystical about it. It's just hellishly good defense and one freshman addition inside. To get a deeper look, let's check out their defensive shot chart this year, pulled from Just Play's Analytics Tools.
There's a lot of blue on that chart, and that means one thing: Teams have been cold from everywhere against Texas this season. The activity of guards like Courtney Ramey, Matt Coleman, and Andrew Jones has bothered teams from beyond the arc, as Shaka's crew is holding teams to 28% from three.
---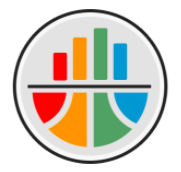 Have a question about how the statistics in this article apply to your team? Sign up for a free 30-minute demo on our analytics tools here.
But as impressive as that is, they're getting the job done in the lane, too, holding teams to low marks both around the rim and in the lane on runners, floaters, and short jumpers. Jericho Sims and Kai Jones are both returners from last year with length and shot-altering ability. It's a different player, however, who has made the largest defensive impact.
As you can see from the above One-Player Impact report from Just Play, freshman Greg Brown has been a force defensively. As is already brutally clear, Texas is stingy in general, giving up a mere .925 points per possession. But with Brown in the game, they're even better, with the Longhorns only allowing .845 points per possession. This is even more obvious when you look at a defensive shot chart with Brown on the floor and his impact on shots in the lane.
As you can see, an already-stout defense has been made even stronger because of this rangy, shot-blocking diaper dandy. With the majority of Big 12 play remaining, we'll see if Brown and the rest of Shaka's crew can continue to frustrate offenses with an eye toward a March run.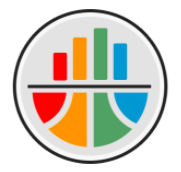 To see more in-depth statistics and how to apply their use, visit Just Play's Analytics Academy

.

Tagged with: