In Coach Tony Miller's 10th Dr. Dish Drill of the week, he walks through a great shooting drill for post players and guards! Check out the full explanation below!
---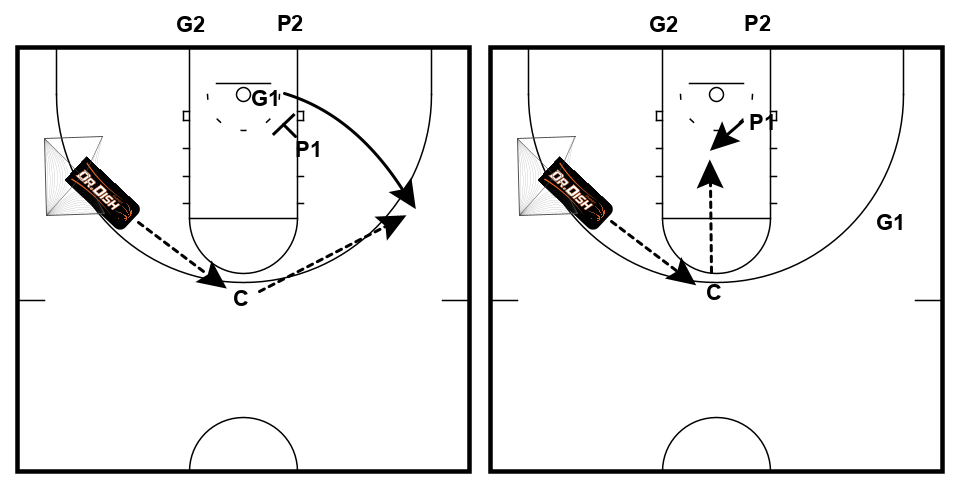 Work with both your post players and your guards in this week's drill. As the coach is receiving a pass from the Dish:
Post 1 sets a down screen for Guard 1.
The coach passes to G1 for the shot.
The coach then receives another pass from the Dish and then passes to P1 who is flashing to the middle of the paint.
P1 finishes with a post move.
You can up the competition to this drill by adding two defenders, one for each player.