by Aaron Hanshaw | Just Play Sports Solutions | Analytics Academy
This year, there's a lot we don't know. We don't know when/where/if games will be played, who's about to cancel their season, or even if conference tournaments will happen at all. If you've been watching the SEC lately, though, you know one thing is as certain as the taxes you'll soon have to file: Alabama is going to shoot an absolute ton of threes.
---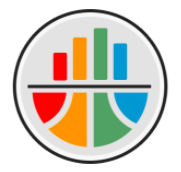 Have a question about how the statistics in this article apply to your team? Sign up for a free 30-minute demo on our analytics tools here.
Haven't seen them play? Here are the numbers: Alabama is shooting 29.9 threes per game, placing them fourth in the country and first among power-conference teams. They're taking 46.6% of their shots from three, a number that ranks in the top 20 in the country and second among power-conference teams. The shot chart below, pulled from Just Play's Analytics Tools, should give you a better idea.
The Crimson Tide are so heavily reliant on the three in part because of their two leading scorers. Both Jaden Shackelford and John Petty Jr. get plenty of ups from deep, with Shackelford taking almost half of his shots from three and Petty taking 6.6 deep balls per game.
Petty has been particularly efficient from three, connecting on 39.4% of his attempts. In conference play, that number has climbed even higher; in 12 SEC games, Petty has made 46.8% of the shots he's dialed up from deep.
As you can see from this shot data, culled from a conference-only Player Report in Just Play's Analytics Tools, Petty is taking 62% of his shots from three and most of his makes are assisted. When he's gotten into the lane, the senior has been nails from there, too, making good on 64% of his shots around the rim and 56% of his other shots in the paint.
With efficient play like Petty's, you can expect Alabama to continue to air it out from three. After all, it's worked so far. And with Nate Oats's crew sitting at 11-1 in first place in the SEC, you can bet they're not changing anything now.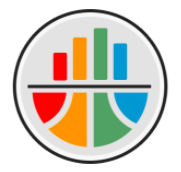 To see more in-depth statistics and how to apply their use, visit Just Play's Analytics Academy

.

Tagged with: