by Aaron Hanshaw | Just Play Sports Solutions | Analytics Academy
Through Cuonzo Martin's first three years at Missouri, nothing has gone as planned. Michael Porter Jr. spent almost all of Year One injured before leaving for the draft, and younger brother Jontay suffered the same fate in Year Two. More injuries plagued the Tigers in Year Three, most notably Jeremiah Tilmon, who spent almost half the year on the sideline.
But this is Year Four, and things are different. The Tigers are old—five of the eight guys in their rotation are seniors—and they're good. They have five Quad One wins (Oregon, Illinois, at Wichita State, at Arkansas, and at Tennessee), as many as any team in the country other than Gonzaga, and only one loss outside of Quad One.
But if you look at the stat sheet, they're shooting sub-30% from three. How can you win that way in 2021?
This shot chart from Just Play's Analytics tools shows you how. Cuonzo Martin and his staff have done as good of a job as anyone in the country at getting their guys looks from two. More than half their shots are in the lane, and they're shooting an incredibly high 70.4% around the rim.
---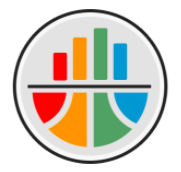 Have a question about how the statistics in this article apply to your team? Sign up for a free 30-minute demo on our analytics tools here.
A big factor in that high percentage around the rim is five-man Jeremiah Tilmon. Healthy and better than ever, Tilmon has been hyper-efficient. And in a world where everyone is trying to develop their bigs away from the rim, Mizzou has leaned into Tilmon's skill set around the cup.
As impressive as Missouri's been from two, it would be foolish to gloss over their work on the defensive end of the floor. The Tigers may not hit many threes, but they are intent on making sure you don't either.
As this defensive shot chart from Just Play's Analytics tools shows, Missouri is holding teams to bad three-point percentages, too. But even beyond that, they're not allowing the volume or efficiency from inside the lane that they're getting on the other end of the floor. About 46% of their opponents' shots are coming from the paint, with fewer shots from around the rim, and not converting at the rate the Tigers are from the same area.
All of this to say: No, Missouri may not be shooting the three-ball well. But they're shooting the ball very well from two, and they're making sure their opponents don't shoot it well from anywhere. That combination will get Martin's group somewhere in March in Year Four.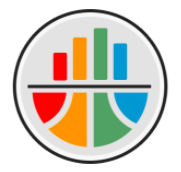 To see more in-depth statistics and how to apply their use, visit Just Play's Analytics Academy

.

Tagged with: