by Aaron Hanshaw | Just Play Sports Solutions | Analytics Academy
Ayo Dosunmu is a junior at Illinois. I only mention that because it feels like he's been there forever. It seems that way because we're so used to primetime players at prominent programs bolting for the draft door as soon as humanly possible. Ayo has had that opportunity, but he has stayed.
Yes, for the past two years, amidst moderate draft buzz, the Chicago native has returned, been talked about in the preseason, and helped raise the level of the program. The Illini won 12 games his freshman year, 21 last year, and they're on pace to pass that mark this year, now sitting at fifth in the country.
---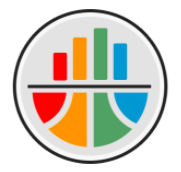 Have a question about how the statistics in this article apply to your team? Sign up for a free 30-minute demo on our analytics tools here.
So if you're not paying attention, you might think that Dosunmu simply comes back each year and does what he did the year before. But no, this isn't true. It's not just Illinois getting better as a whole but Ayo himself is getting a lot better, too. Let's take a look at his shot chart from last year using analytics tools from Just Play.
As you can see from the above shot chart, Ayo had an obvious area of weakness last year: the three-point line. For the year, he shot 29.6% from three and, although he was great around the rim (shooting an incredible 77.7% on those shots), only took 3.4 free throws per game. He finished the year at 16.6 PPG with an effective field-goal percentage of 52%, both numbers up from 13.8 PPG and 50.1% EFG the year before.
But this year, Ayo has gotten even better, making the necessary adjustments to become an elite efficient scorer. He's averaging 21.3 PPG with a 53.3% EFG, and the below shot chart gives us a good idea how.
First off, the obvious: Ayo has gotten a lot better from three, shooting 42.2% on moderate volume (3.2 three-point attempts per game). But the other piece that's significant here is his work at the rim. Compared to last year, Ayo is settling less, shooting fewer shots from mid-range and forcing the issue deep in the paint.
So while his percentage close to the cup is down a little bit from last year, he's getting 33.3% of his shots from in close compared to 28.7% last year–a significant improvement. That assertiveness has also resulted in two more free throws per game, which he's converting at nearly 81% from the stripe–another number that's up from 2019-20.
Why all this analysis of a player we already knew was good? Because it's hard to score more while scoring more efficiently. For the past two years, Ayo Dosunmu has done just that. And while he may be getting due credit for helping raise his program's profile, he's overdue in being recognized for elevating his game, too.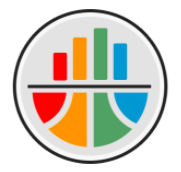 To see more in-depth statistics and how to apply their use, visit Just Play's Analytics Academy

.

Tagged with: