by Patrick Schmitt | Just Play Sports Solutions | Analytics Academy
The Houston Cougars have begun the American Athletic Conference season 6-1 behind the supreme scoring of Quentin Grimes. The transfer from Kansas is currently ranked third in the AAC with 17.8 points per game. His play has taken a whole 'nother step forward for the Cougars, after the departure of co-star Caleb Mills from the team on January 3rd for personal reasons.
As you can see below in Just Play's lineup analysis, Grimes's overall efficiency and growth can be seen from his presence last year in conference play. At that point, the Cougars were averaging 1.050 points per possession and were decently efficient with Grimes on the floor, compared to this year with UH averaging 1.1 points per possession and blowing away their efficiency numbers with him in the game. The Cougars currently are ranked eighth in the nation and are 11-1 with a road loss to Tulsa.
With the departure of Mills, the Cougars have had to find a new component piece to pair with Grimes and have had great success with the vastly improved play of both Marcus Sasser and Justin Gorham. Sasser, a sophomore guard, is currently sixth in the American with 15.5 points per contest. Houston is the only school with two of the league's top six scorers.
---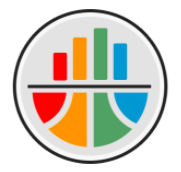 Have a question about how the statistics in this article apply to your team? Sign up for a free 30-minute demo on our analytics tools here.
Additionally, the improved play of Towson transfer Justin Gorham has been the biggest game-changing piece on Coach Kelvin Sampson's roster. Gorham leads the team with four double-doubles this season and has been an absolute beast on the boards, especially on the offensive end where he is averaging 4.8 offensive rebounds per game, good for third nationally. He also leads the American Athletic Conference with 9.2 rebounds per game and has helped the Cougars to a league-best 56.5 points allowed per game. Below, in the defensive shot chart from Just Play, you can see the trouble that opponents are having scoring in the paint with Gorham on the floor.
This year's Cougars squad has the offensive playmakers and defensive identity to make the program's deepest run in March since the Clyde Drexler years under the leadership of Sampson and the play of Grimes, Sasser, and Gorham.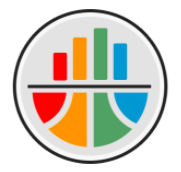 To see more in-depth statistics and how to apply their use, visit Just Play's Analytics Academy

.

Tagged with: