by Aaron Hanshaw | Just Play Sports Solutions | Analytics Academy
There are a handful of things in life that we've come to accept are inevitable. Death and taxes are the most commonly used examples, but there are others, too. In the college basketball world, even in a year where Duke and Syracuse may miss the tournament, one thing remains certain: Leonard Hamilton's 'Noles look like contenders yet again, and nobody seems to be talking about them.
---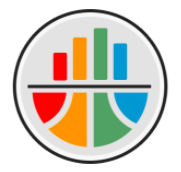 Have a question about how the statistics in this article apply to your team? Sign up for a free 30-minute demo on our analytics tools here.
This is just life in Tallahassee, a place known for football but clearly proficient in hoops, too. The Seminoles have had a strong record of success lately, making the NCAA Tournament in 2017, 2018, and 2019 with an Elite Eight appearance in the middle of those three runs. And they would've made the Big Dance last year, too, with a 26-5 record (16-4 in the ACC) before the pandemic struck. This year follows much the same pattern, currently sitting at 15-4 (11-3 in the ACC).
So how have they done it? The answer is balance. M.J. Walker is Florida State's leading scorer at 13.1 PPG, with four other guys all averaging 9 PPG or more. Now, where are those points coming from?
As you can see from this shot chart courtesy of Just Play, the 'Noles are above the national average from every spot analytics junkies love. They're shooting a red-hot 39.3% from three alongside high efficiency in the lane, the area of the floor where they're getting the majority of their shots.
In fact, when we talk about where Hamilton's bunch is scoring from, the conversation starts and stops with three and key. Florida State has only taken 13.4% of their shots from anywhere else (see mid-range). On an individual level, Walker is a good example of this.
As we can see from this shooting analysis from Just Play's Player Overview Report on Walker, the Seminoles' leading scorer is getting his shots from all over the floor. In looking at his Assisted/Unassisted breakdown, we can see that he's getting his threes off the catch and most of his twos off the bounce. And in looking at his Shot Location analysis, we can also see that only 19% of his shots are coming from outside the paint, the spot on the court where he's least efficient.
As inevitable as Florida State's success has seemed the last five years, there's one thing that's inevitable about them this year specifically: balance. Whether it's who they're getting buckets from or where on the floor they're getting them from, Leonard Hamilton's bunch has a good mix of scorers and a good mix of paint points and threes.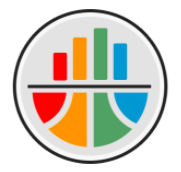 To see more in-depth statistics and how to apply their use, visit Just Play's Analytics Academy

.

Tagged with: