by Aaron Hanshaw | Just Play Sports Solutions | Analytics Academy
Every year, as the end of the regular season nears, we see some top teams falter in surprising ways. Top-ranked teams go down to bottom-feeders, and streaks come to an end. Whether it's players with an eye on the postseason or just a lack of respect for teams at the bottom of leagues, it's just a fact of life down the stretch.
Don't tell Arkansas that.
Eric Musselman has the Hogs on a tear right now, and they're not showing any signs of slowing down. They're 8-1 in their last nine games, with a couple Top-25 wins in that timeframe.
So how have they done it? First, let's look at the six SEC games they played before this streak, a stretch during which the Razorbacks went 2-4.
As we can see from the above shot chart from Just Play's suite of analytics tools, Muss's crew got to the rim some during the first part of conference season but failed to finish. Both around the rim and in the paint in general, Arkansas was a below-average bunch. And while they may have had spots on the perimeter where they shot it well, overall their percentages were not good (33% 3PT).
Now for the last nine games, things are quite a bit different.
As this shot chart shows, the Hogs have finished significantly better in the paint over the last nine games–a full 12 percent better around the rim and 7 percent better in the rest of the lane. They're also getting shots in the paint more often, with 56% of their shots coming from that area during this stretch versus 51% in the six conference games before that.
---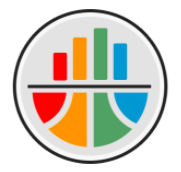 Have a question about how the statistics in this article apply to your team? Sign up for a free 30-minute demo on our analytics tools here.
Digging down deeper, there are two players in particular who have been hyper-efficient during this stretch. And on an Eric Musselman-coached team, it's no surprise that they're both transfers who seem to have settled in.
One such player is Jalen Tate, a transfer from Northern Kentucky. Tate has averaged 12.4 PPG over the last nine, with a 55% mark from two and a 41% mark from three. The biggest jump in efficiency and production, however, has come from Indiana transfer Justin Smith. Smith is averaging 12.7 PPG during this streak, shooting 59% from two and getting a whole lot of shots in the lane, averaging nine two-point attempts per game during that span.
One look at his shot chart tells the story: Justin Smith is getting to the bucket and getting buckets. It's that simple.
The rest of the Razorbacks are getting easier ones now, too. And with his bevy of transfers now comfortable and cruising, we should see Muss's bus keep rolling as we head into March.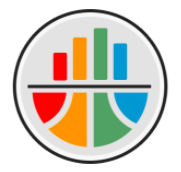 To see more in-depth statistics and how to apply their use, visit Just Play's Analytics Academy

.

Tagged with: