by Patrick Schmitt / Just Play Solutions – Analytics Academy
The Iowa Hawkeyes are currently experiencing their best season since Lute Olson coached them to the Final Four back in 1980. Current head coach Fran McCaffery has a 203-145 record in 11 seasons at Iowa. The Hawks roster this year is full of upperclassmen and features All-American and Naismith Player of the Year candidate Luka Garza. The 6'11 senior from Washington D.C. is averaging 27.5 points, 9.1 rebounds per game.
Offensive efficiency has been a key for the Hawks the past few years under McCaffery, as Iowa has led the Big Ten in scoring each of the last two seasons and ranks fifth in the country this year, averaging 92.7 points per game. The Hawkeyes rank first in the country in assist-to-turnover ratio (2.09); third in assists per game (20.7); fourth in free throws made (200); fifth in scoring offense (92.7); and sixth in three-pointers made (114). Iowa also leads the Big Ten in rebounding (42.1) and three-pointers made per contest (10.4).
---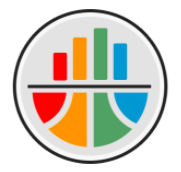 Have a question about how the statistics in this article apply to your team? Sign up for a free 30-minute demo on our analytics tools here.
Luka Garza exploded onto the national scene last season when he jumped from averaging 13.1 points as a sophomore to 23.9 as a junior. So far this season, he's leading the nation in scoring, all while shooting 62.4% from the field. In Big Ten games, Garza is shooting 50% as the Hawkeyes are 3-1 and tied for second currently. Teams are doing all they can to shut down the big man but yet he still finds himself averaging 24.3 points per contest in Big Ten games.
The Hawkeyes are ranked fifth in the nation at 9-2 and are primed for a top-three seed come March Madness. The sky is the limit, and Garza's play only improves his draft stock as well as his chance to lock down All-American and Player of the Year awards.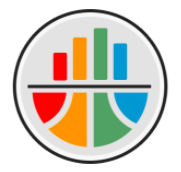 To see more in-depth statistics and how to apply their use, visit Just Play's Analytics Academy

.

Tagged with: