by Aaron Hanshaw | Just Play Sports Solutions | Analytics Academy
There's this funny thing about Virginia under Tony Bennett: People talk a whole lot about the team, and sometimes talented players get lost in the conversation. It isn't a bad thing at all; basketball is a team sport. It's also not Bennett's fault, as he's not sitting around grabbing headlines or taking credit himself.
It's just that when a program has been this good for this long, without the presence of one-and-dones and lottery-pick stars, people forget the names involved. They trick themselves into thinking it's only about the 'Hoos' team defense and never about their talent. The truth is simpler of course: It takes both.
---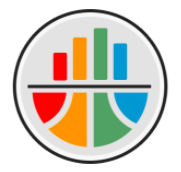 Have a question about how the statistics in this article apply to your team? Sign up for a free 30-minute demo on our analytics tools here.
This year, one talented piece that deserves more credit is Jay Huff. Yes, Huff has been around for a while, and he's had brief moments in the national conversation, but he's never been this good. Don't get me wrong, he was a solid player last year. He took a step up in minutes, was an efficient scorer, and averaged a couple of blocks a game.
As you can see in Just Play's Player Overview Report on Huff, he was good. He was a complementary player offensively who scored a lot from two and could hit the occasional three. He had an impact defensively, boarded well in his minutes (especially given UVa's typical pace), and helped Bennett's squad to a 15-5 record in the ACC before the COVID pandemic cut the season short.
But have you seen his numbers this year? They're worlds better.
Looking at this year's Player Overview Report on Huff, you can quickly see his volume has increased; he's scoring more points, taking a few more shots, and doing all of it in about the same number of minutes. But in most cases, when a player's volume goes up, you don't see a jump in efficiency–I mean, it's hard to score easier than in the past when you're tasked with more offensive responsibility than in the past.
But Jay Huff has done just that. He's the second-leading scorer at 13.8 PPG for a Virginia team that's putting up an uncharacteristically high 71.8 PPG. And he's doing it all while shooting 88% around the rim (up from 83% last year), 50% from three (up from 36% last year), and creating more of his own opportunities than in the past.
So yes, give Virginia's defense, culture, and coaching its due. But don't forget: They've got some dudes there, too.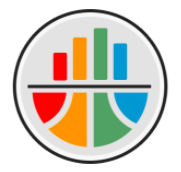 To see more in-depth statistics and how to apply their use, visit Just Play's Analytics Academy

.

Tagged with: