Summer in college athletics means two things, returners are getting excited about next year and newcomers are getting their eyes opened to a new level of play and preparation. We thought it would be good to put together a few things that coaches are doing to extend their knowledge to their players and bring their freshman up to speed.
---
Classroom Settings: "Scaling Your Knowledge"
Kyle Rechlicz, Head Coach Milwaukee Women's Basketball shares complete "classroom" sessions with her players remotely via Just Play. Players are guided through a presentation and then will take a quiz to ensure their understanding. She believe that it is critical to their development.
"As a coach, our time is limited. We are always looking to steal minutes throughout the day. With Just Play, I can provide the opportunity for my athletes to go through any type of presentation I've created, and go through it on their own time.
We are bringing in 5 freshman, so we need them to be up to speed as fast as possible. Just Play enhances our ability to know where they stand and have data to show up what we need to work on with them when they arrive (via the quiz)."
Rechlicz has created an entire on-boarding process for her team by leveraging technology. This allows her to increase her effectiveness and efficiency in getting those player up to speed faster.
---
Culture: Preparing The Mental Side
Understanding the breadth of potential distractions for incoming freshman is extremely important when thinking about your team culture. Setting clear expectations for your program is critical and negates any excuses.
Tamara Inoue, Head Coach of California Irvine has built a complete handbook for her athletes, boosters, and athletic department on everything about her program (Culture, X's O's, Nutrition, Team Expectations and even articles or videos of interest).
"Setting the standard for the mindset of our players is critical. We want to give them opportunities to grow not only within our program, but as people. As a coach/teacher, it's one of the most important things we can do. So rather than hosting a team meeting and players feeling like they are being drug into watch something, we push out the notes via Just Play and allow them to watch it and read it on their own time."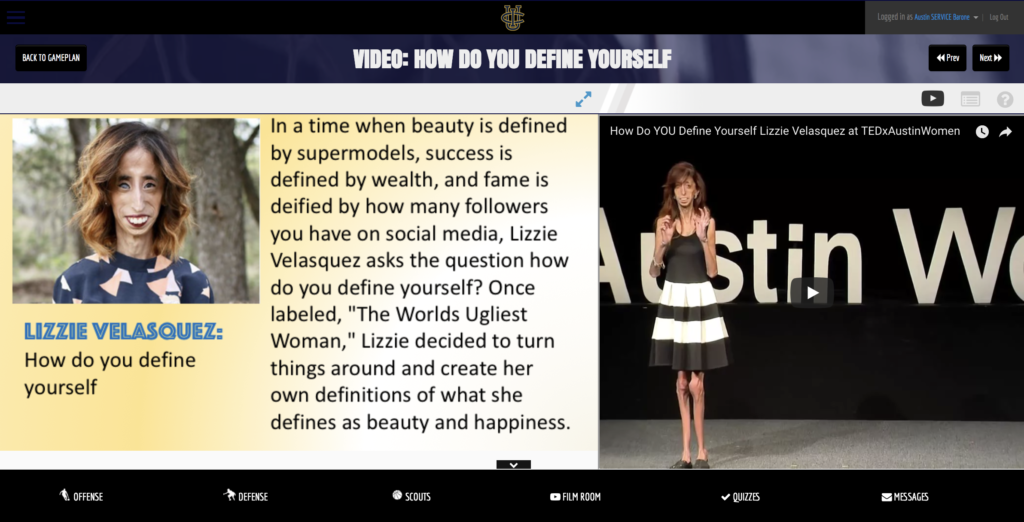 ---
Just Play has continued to enhance the way that coaches and players prepare. From preparing an incoming freshman to preparing for a conference championship, Just Play is the tool for powerful preparation.

To learn more about Just Play or to schedule a demo, Click Here.

Tagged with: