By AJ Nelson, HoopDirt.com staff writer
Congratulations to the following coaches who have been selected as the Week 9 HoopDirt.com Coach of the Week presented by Just Play Solutions. These coaches are now eligible to receive the HoopDirt.com National Coach of the Year Award presented by Just Play Solutions which will be announced at the conclusion of the 2021-22 college basketball season.
This is the seventh season that HoopDirt.com has run the Coach of the Week and Coach of the Year programs. The list 2021-22 Coach of the Week winners, as well as the list of all-time COY winners can be found following this week's honorees.
To nominate coaches for future weeks, please email [email protected] with your selection(s).
The Week 9 winners are:
---
NCAA DI: Jim Larrañaga – University of Miami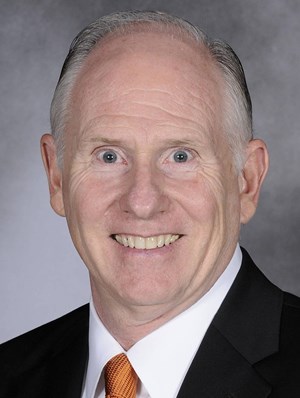 Coach Larrañaga and his Hurricanes took over sole possession of first place in the ACC this week, as they won a pair of thrilling contests by a combined three points. Miami trailed Syracuse by as many as 18 in the first half on Wednesday, but scored 58 in the second to rally back for a huge 88-87 victory. It wouldn't get any easier for the Hurricanes, as their next matchup came against then-No. 2 Duke at Cameron Indoor on Saturday night. However, Miami was able to come away with 15 steals – tying a program record in ACC play – and only turned the ball over five times en route to a stunning 76-74 triumph. Now 5-0 in ACC action for just the second time in program history, the 13-3 Hurricanes are the only team left in the league without a loss in conference play. They will attempt to extend their winning streak to 10 when they take on Florida State on the road at 8 PM tonight.
---
NCAA DII: Vinay Patel – Northwestern Oklahoma State University
Coach Patel's Rangers began the New Year with two double-digit victories, as they improved to 9-4 on the season. Northwestern Oklahoma State defeated a solid Henderson State squad by a score of 76-66 on Thursday before hosting Ouachita Baptist on Saturday. The game was tied at halftime, but NWOSU used an 18-2 run in the second half to pull away and take an 83-67 victory. With the two wins this week, the Rangers moved to 4-3 in GAC play. They return to action on Thursday, when they close out their three-game homestand against Southwestern Oklahoma State.
---
NCAA DIII: Todd McGuinness – Case Western Reserve University
With two more impressive road victories this week, Coach McGuinness' Spartans continued to extend their best start in program history. CWRU began its week with a dominant 102-80 triumph over Hilbert in its final non-conference game of the season. The Spartans then traveled to take on Carnegie Mellon in the conference opener on Saturday, and found themselves trailing by 13 at the half. After fighting back to cut the deficit to one, CWRU  senior forward Ryan Newton came up with a buzzer beating tip-in to give the Spartans a shocking 89-88 victory. Since losing their first game of the season, the Spartans have won a program record 11 straight contests, and scored over 80 points in all but one of their victories. They will look to improve to 12-1 on the campaign when they face off against NYU on the road on Friday.
---
NAIA: Lance Von Vogt – William Jessup University
Coach Von Vogt's William Jessup squad won another pair of games this week, extending their winning streak to 12. The 8th-ranked Warriors took a closely-contested 76-71 victory over Westmont on the road on Thursday, before heading to Santa Clarita to take on The Master's University on Saturday afternoon. William Jessup had five players reach double-figures – with four scoring at least 15 points – in a 94-77 triumph. Now 18-1 (6-1 GSAC) on the season, the Warriors will attempt to extend their best start in program history when they return home to take on Ottawa on Thursday.
---
JUCO: Greg Heiar – Northwest Florida State College
In his first season with Northwest Florida State, Coach Heiar has the No. 4 Raiders off to a 19-1 start. NWF began this week by trailing Gulf Coast State by two at halftime, then using an impressive second half to come away with a 79-67 victory. The Raiders then hosted No. 6 Chipola on Thursday, shooting 15-26 (57.7%) from three on the way to a dominant 84-54 win. Back in action on Saturday, NWF again trailed by two at halftime, but again outscored their opponent by double-digits in the second half, taking down Tallahassee Community College by a score of 64-55. The Raiders have now won 16 consecutive games and are 3-0 in conference play. They will look for win No. 20 when they take on Pensacola State on Saturday afternoon.
---
2021-22 HoopDirt.com / Just Play Solutions Coach of the Week Winners
NCAA DI: Gerald Gillion – Chicago State University
NCAA DII: Jeff Brookman – Anderson University
NCAA DIII: Rich Sutter – Westfield State University
NAIA: Kurt Paulson – Carroll College
JUCO: Jeremy Shulman – Eastern Florida State College
NCAA DI: Lamont Paris – Chattanooga
NCAA DII: Bart Lundy – Queens University of Charlotte
NCAA DIII: Chris Carideo – Widener University
NAIA: Chris Wright – Talladega College
JUCO: Allen Sharpe – Wallace State Community College
NCAA DI: T.J. Otzelberger – Iowa State
NCAA DII: Todd Duncan – Lubbock Christian University
NCAA DIII: Jeff Brown – Middlebury College
NAIA: Tigh Compton – University of Pikeville
JUCO: Hank Plona – Indian Hills Community College
NCAA DI: Ed Cooley – Providence College
NCAA DII: Greg Clink – Cal State Chico
NCAA DIII: Tim Fusina – Waynesburg University
NAIA: Stacy Hollowell – Loyola University New Orleans
JUCO: Kyle Taylor – Salt Lake Community College
NCAA DI: Kevin Willard – Seton Hall University
NCAA DII: Jason Taylor – Newberry College
NCAA DIII: Scott Coval – DeSales University
NAIA: Alfred Williams – Xavier University of Louisiana
JUCO: Jake Williams – Dodge City Community College
NCAA DI: Speedy Claxton – Hofstra University
NCAA DII: Justin Weick – University of Minnesota Duluth
NCAA DIII: Raul Placeres – Maryville College
NAIA: Brandon Espinosa – Paul Quinn College
JUCO: Bill Beilein – Niagara County CC
NCAA DI: Jerry Stackhouse – Vanderbilt University
NCAA DII: D2 winter break – no games played
NCAA DIII: Jimmy Smith – Trinity College (TX)
NAIA: Not enough games played (winter break + COVID cancellations)
JUCO: Not enough games played (winter break + COVID cancellations)
NCAA DI: Scott Drew – Baylor University
NCAA DII: Shawn Walker – Elizabeth City State University
NCAA DIII: Ron Rose – Illinois Wesleyan University
NAIA: Colby Blaine – The College of Idaho
JUCO: Brandon Giles – Polk State College
---
Previous HoopDirt.com Coach of the Year Award Winners:
Division I
Division II
Division III
NAIA
JUCO
USCAA
---
About HoopDirt.com
HoopDirt.com is the largest website in the country dedicated specifically to college basketball coaching news, jobs, and rumors at all levels. HoopDirt.com brings a unique insider perspective to the world of college basketball coaching – it was founded by college coaches as a way to help the college basketball community stay informed of what is going on in the coaching profession. HoopDirt.com currently has a Twitter following of over 49,000, and receives nearly three-million page views per month.  
About Just Play Solutions
Just Play Solutions has become the market leader in coaches' workflow. A platform to help coaches prepare playbooks, automate scouting reports, research analytics, integrate and distribute video, manage recruiting workflow, and organize recruiting schedules. The end-to-end platform is used by over 700 customers across the country and internationally in football, basketball, and lacrosse.